Rear-view cameras
For professional use -- for tractors, machinery and commercial vehicles!
A rear-view camera system for professional use. Three cameras with lens-heating can be simultaneously connected to the seven-inch screen. The screen comes with a remote control, which allows the screen to be located practically anywhere. The camera and cables are waterproof.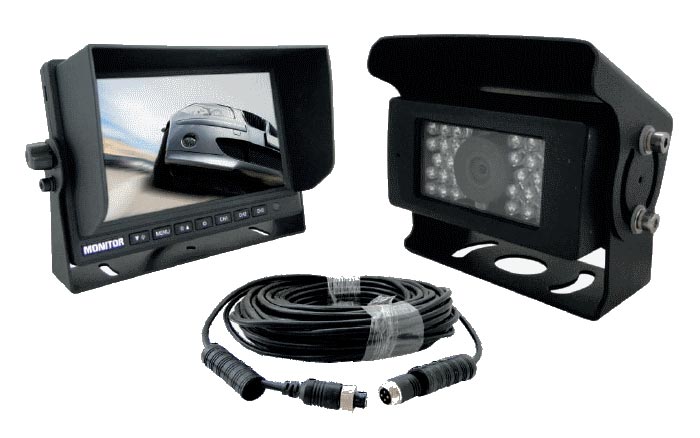 In addition, when using multiple cameras, a group cable is available as an accessory, through which all the camera's channels are run. Thus, it is easier to connect to machinery or a trailer. The camera and frame are metal, which guarantee a durable and stable structure, even during frost. Finnish installation and user-manual.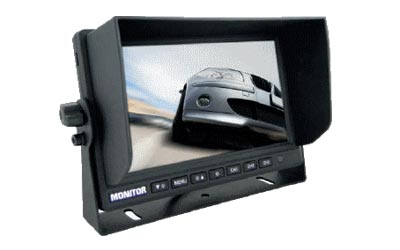 Screen
7″ screen, which includes a remote control.
Aspect ratio 16:9.
Three cameras can be connected to the screen simultaneously
Works at a voltage of 12V and 24V.
Audio input.
Camera
The camera can be connected in a way that allows a certain function of the machinery to control it. For example, when the gear is in reverse, the camera will automatically switch on.
The exterior of the camera, as well as the bracket, are metal.
Waterproof IP 67.
28 pcs IR LED also ensures visibility in the dark.
Also suitable for winter, thanks to the heated camera lens.
The connectors are waterproof.
Image area: 120 degrees.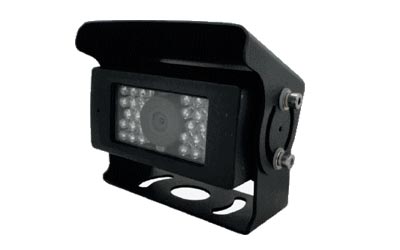 When multiple cameras are in use, a cable is available as an accessory, through which all the cameras' signals run. Facilitates the connection of machinery or a trailer.